The odyseey of Prometheus,
Design Parade 13, Villa Noailles, 2018.
---
Each objects are representing a part of Prometheus's Odyseey:
alone they tell a step of the story,
all together they tell the complete narration.

Digital collage, Design Parade 13 - Villa Noailles 2018 ✨️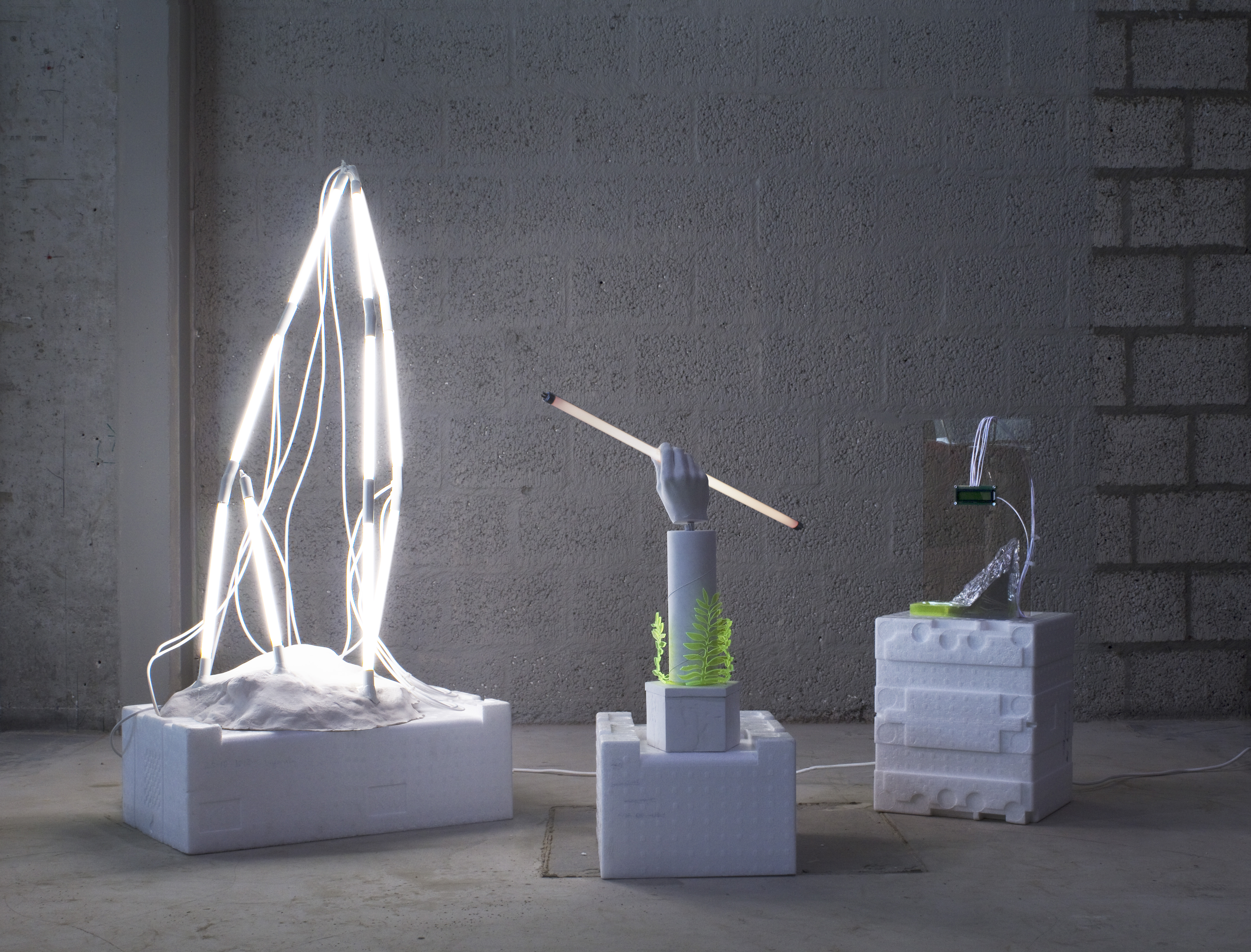 This triptych is a contemporary version of this fundamental myth.

The fire is transposed into electricity, the materials are transformed from marble to plastic and the techniques become entangled between sculpture, molding and CNC.

From these combinations I wish to open a dialogue between the myths of before and today's ones.